The luxury of human relations
This year, the long bank holiday period between April 25th and May 1st has been spaced out by the spring meeting of the Public Relations Global Network (PRGN) that took place last week in Miami. It is always a great pleasure and an honour for me meeting up with friends and colleagues coming from all around the world to share experiences and competences in a dynamic and exciting context like that of the PRGN.
Sound PR joint this brilliant organization in 2005 and, from then on, opportunities for learning, debating, asking for advice, and growing have been numerous and constantly increasing.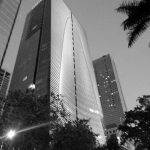 David Landis, our partner from San Francisco who has served as the President of the network during the last 12 months has recalled, in one of his recent blog posts, the key moments and achievements. From now on it will be Uwe Schmidt, CEO of the German IC AG, leading the network toward new stimulating goals.
Regardless several news, what actually remains unchanged is the uniqueness of the model which the PRGN rests on: member-agencies indeed are expected to attend two meetings per year that take place, in rotation, in different places all around the world. Personally, I like this distinctive feature very much since, without devaluing digital connections, I do believe in the primary role of vis-à-vis contacts in building solid and trusted relationships. All the more so that globalization has cut any distance short, and not only thanks to virtual and mobile devices.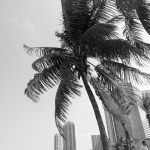 During these years of interaction with my partners, indeed, I've understood that more than the knowledge of others, are our listening skills, our cognitive flexibility, empathy, humility, and hospitality which determine the success of the intercultural dialog and then the opportunity of establishing effective business relations.
"There is only one true luxury, that of human relationships" – Antoine de Saint-Exupéry
@@@
Author: Alessandra Malvermi, Managing Partner of Sound PR
Credits:  Cover photo by Mariusz Pleban (Multi Communications)
On this topic you may also like:
I vantaggi di appartenere a un network internazionale: una grande opportunità per affrontare nuove sfide di business
Valore che crea valore: incontro tra esperti e professionisti di Relazioni Pubbliche in occasione del prossimo meeting del Public Relations Global Network
Costruire case e sogni in Sud Africa
Al via il meeting semestrale del PRGN a Sydney