Electric Car Rental
Juicar Media Launch
Oyster Lab, the Swiss cleantech incubator, entrusted Sound PR for the launch of Juicar into the Italian market. Juicar provides ELECTRIC CARS RENTAL to both business and consumer markets.
Electric and self-driving cars, environmental protection, renewable energies and new consumption paradigms induce disruptive effects on the market and foster an increasingly tight competition. The rental sector, both short and long term, is emerging in Italy and Europe, as indeed throughout the world, with rather encouraging numbers.
Despite the fact that, if compared to other European countries, Italy is still in the rear in the e-mobility market, the strategy implemented by Sound PR has led to results that have far exceeded the customer's expectations.
Learn more > Contact us
BEST COVERAGE SELECTION
Corriere Innovazione

Panorama

La Repubblica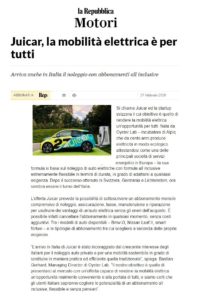 Wired

Quotidiano Motori

Economy Up

Greencity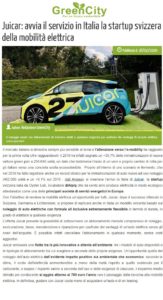 QN Motori

Corriere dello Sport

Tutto Sport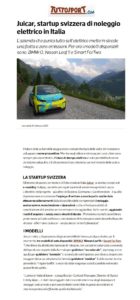 Tech Princess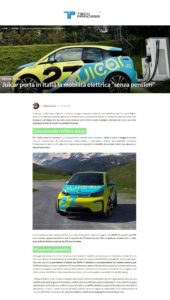 Motorbox