Serendipity Scores – a lesson in learning
This guest post is by David Landis of LCI.
I recently returned from Wiesbaden, Germany – where I met with LCI's 45 public relations agency colleagues from around the globe, all members of the Public Relations Global Network (PRGN).
Twice a year, our international PR affiliates meet to discuss new business ventures, partnerships, industry best practices and to share stories and good times. LCI has been the San Francisco member of this distinguished group of communications professionals since 2005. Joining the network is one of the best moves we ever made as a business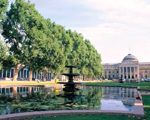 Our German colleague, Michael Diegelmann (CEO of Cometis, PRGN's investor relations agency based in Wiesbaden, near Frankfurt) coordinated a stellar lineup of speakers, tours, dinners and special events. Each session shed new light on how to improve business strategies and innovate for the 21st century. And we thought that was where we'd learn the most.
But isn't it funny how learning sometimes comes in some of the most unexpected ways?
Reality has a way of turning things upside-down. After a session on German history, Michael stood before us and said he wanted to bring history to life in a very unusual and local way. We followed Michael through the town of Wiesbaden to a spot where the Jewish synagogue had been located prior to World War II. The synagogue had been an ornate and impressive building of architectural renown. Hitler and the Nazis burned it down and 60,000 local residents – mostly Jewish (but also Catholics, gays/lesbians and gypsies) – were deported and lost their lives.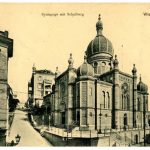 Our normally very talkative group of PR professionals suddenly became extremely quiet as we viewed the incredibly moving memorial. Growing up in Highland Park, a Jewish suburb outside Chicago, I thought I knew a lot about the Holocaust. But I learned something very telling that day: namely, that the single most visible way the Nazis humiliated the people they killed was by taking away their names – and assigning them a number – before sending them off. The memorial restored each person's name.
There wasn't a dry eye in the house.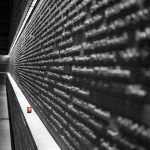 As we viewed the moving tribute, Adam Friedman, CEO of PRGN's investor relations firm in New York, Adam Friedman and Associates, asked Michael if he could say a Kaddish (prayer) for the dead. He placed a yarmulke on his head and prayed aloud in Hebrew. We gathered together, unable to contain the outpouring of emotion.
When the prayer finished, the tears kept flowing. And what we learned that day may have been the high point of the meeting: namely that you think you're going to learn at a business conference, but sometimes the real learning comes unexpectedly and in a different way. It was definitely something our group of PR business professionals had never anticipated.
Michael then led us through the cobblestone streets of Wiesbaden to a plaque in the sidewalk. Wiesbaden has an admirable program called "Lest we forget." If a person lives in a house and finds that someone from the Holocaust lived there, the City will pay for and install a plaque in the sidewalk adjoining the house to commemorate that person.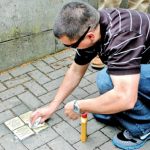 The real lesson here? As much as we need to plan, sometimes the greatest learnings come when we least expect it. I intend to embrace this – both in life and in business. The trick is to be open so you recognize that "ah-hah" moment when it arrives.
Thank you, Michael, not just for talking about what was surely a very difficult time in your country's history – but for showing us how Germany has addressed it and ensured that history will not be forgotten. And thank you for bringing the world a bit closer together.
This guest post is written by David Landis, President of LCI, San Francisco-based agency-partner of Sound PR and member of the Public Relations Global Network