3Dconnexion Devices Now Compatible with SOLIDWORKS xDesign
All devices from 3Dconnexion, supplier of high-performance input devices for CAD professionals, are now compatible with SOLIDWORKS' xDesign modeling solution.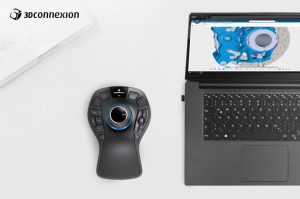 xDesign, based on Dassault Systèmes' 3DEXPERIENCE platform, is SOLIDWORKS' new CAD and collaboration tool, run entirely in browser with no installation necessary.
"We are thrilled to collaborate and enable xDesign-3Dconnexion compatibility across our product line," said Ken Denton of 3Dconnexion. "Users of 3Dconnexion's devices are well aware of the benefits, such as increased productivity, improved user health and facilitated intuitive and user-friendly workflows. The combination of 3Dconnexion's product line with xDesign's collaborative platform will provide an optimal design experience for those working in CAD."
The entire 3Dconnexion product line will be compatible with the release of xDesign. The 3Dconnexion product portfolio includes the following devices: SpaceMouse Enterprise, SpaceMouse Pro Wireless, SpaceMouse Pro, SpaceMouse Wireless, SpaceMouse Compact, CadMouse Wireless and CadMouse.
The advantages of using 3Dconnexion mice for xDesign users are:
Up to 28% higher productivity
Lower the unilateral load by using a 3D mouse as the strain is spread across both hands
Move, zoom, and rotate models in a single, fluid motion -without using the standard mouse
Programmable shortcut keys for xDesign functions and macros
Automatic detection of the centre of rotation (Intelligent 3D Navigation)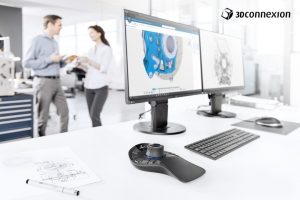 More information about 3Dconnexion's line of products and the applications can be found at: www.3Dconnexion.it