CLS entrusts Sound Public Relations for its social media activities
Sound Public Relations (Sound PR) estends its collaboration with CLS SpA, service company dedicated to sales, rental, and services of forklift trucks, machines and equipment for logistics – and wins the management of the company social media activities.
This new agreement will complement the well-established relationship with CLS, which already relies on Sound PR for consultancy on communication, media relations, creative services and event organization.
CLS is aiming to increase its brand awareness within the social sphere, in order to progressively build a solid and profitable interaction with their target audience.
In fact, data show that users are increasingly looking for social evidence of the quality of a solution offered or of the reliability of a brand, which is why nowadays social media channels play a key role in supporting and guiding the purchasing process.
Being aware of the strategic importance that today social media offer to empower corporate image, grow brand awareness and acquire new business contacts, the Sound PR team will develop a social media strategy aimed at gradually increasing the conversation and interaction with the stakeholders of CLS on its social media channels.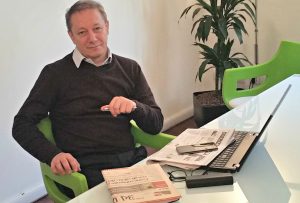 "We are excited to extend our partnership with CLS to an ecosystem of communication that also includes social activities," said Matteo Prencipe, General Manager of Sound PR "Our efforts will be directed to implement the communication strategy through an intelligent combination and integration of multiple channels, online and offline, in order to reach users on different touchpoints and offer them a coherent and consistent experience with the brand. "