How to get back on top when everything seems to be gone
When sport gives us a lesson for life…and for business!
"While reading the post written by Rob Sullivan "When You Think You've Got Nothing Left in The Tank….", a recent incident came into my mind to confirm that, as Sullivan highlights, when you think that you have no more energy and courage to face hard times, unexpected resources may come up, helping you to push beyond your limits.
As a member of The North Face PR team in SOUND PR, I attended the 2013 edition of Lavaredo Ultra Trail, one of the hardest European trail running races that took place on June 29th in Cortina D'Ampezzo.
The 118 km path was reduced (so to speak!) to 85 km due to wintry conditions.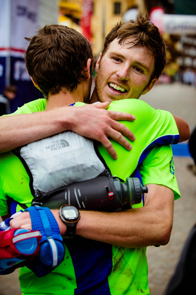 The unexpected last minute changes did not affect the enthusiasm of the 745 international runners ready to start the race at 8.00 on Saturday morning.
Among those enthusiastic athletes, two great U.S.A. champions, part of THE NORTH FACE team: Mike Wolfe e Mike Foote, featuring an amazing career and at their debut in this race.
Mike & Mike (this is the nickname that was given them by their supporters' crew I was part of!) got off to a flying start and quickly led the race, reaching the half way Misurina check point (42K) in 1st and 2nd position! But then…something went wrong as sometimes happens in sport.
Due to course changes, the two American athletes lost their way, and continued off course towards the Tre Cime di Lavaredo, covering an additional 6 km and accumulated height gain of 500 meters. The two athletes slipped back to the 9th and the 10th position, 30 minutes behind the race leader.
This was a big disappointment and regret both for the 2 athletes and their supporters and everybody felt really discouraged and was stunned.
Nobody could honestly believe that it could be possible to catch up on a very technical and difficult path and facing very motivated competitors.
But then, after the initial despondency, Mike & Mike started racing again, they gave everything that they had and they demonstrated great willpower and persistency, crossing the finish line in second (Wolfe) and fifth position (Foote).
This experience was really motivating because it made me think about the fact that even when times are hard, when it seems impossible to come out from a crisis, unpredictable forces and winning ideas can emerge, giving us the energy to reach our goals"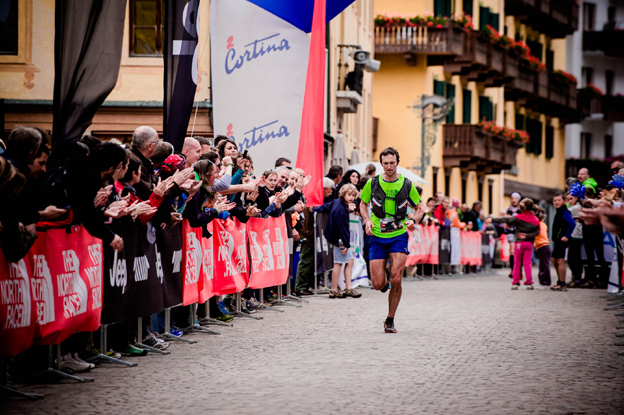 Author: Giulia Serazzi, Senior Account at Sound PR.