Customer retention golden rule: give loyalty to get loyalty
While surfing the Web today, I've come across a blog article which title has caught my attention: "How to use The Lock In Effect".
The article was about client retention, a quite relevant issue, especially in the light of the changing world economy and its impact on customer demand and loyalty. Globalization has redefined competition. Managing customers, identifying their behaviours and retain them have never been so complex. Customers have a variety of options which to choose from and they have become more demanding than ever.
When it comes to growing their business, many entrepreneurs are so focused on gaining new clients that they fail to retain those they already have. This is a manifest error of appraisal if you consider that, according to a recent study, a 5% increase in customer retention can increase a company's profitability up to 95%. And if those numbers don't impress you, as revealed by Forbes, "Gartner Group statistics tell us that 80% of your company's future revenue will come from just 20% of your existing customers".
As an entrepreneur I've always been aware that no other asset in a company is as important as people and clients. But since this article focuses on clients, I'll overlook the human recourses issue for the moment. I personally don't like the expression "Lock in Effect" that much since it presumes some sort of bond beyond the client's will. I would rather prefer talking about how to ensure that clients lock themselves in. And here are my two cents based on my experience: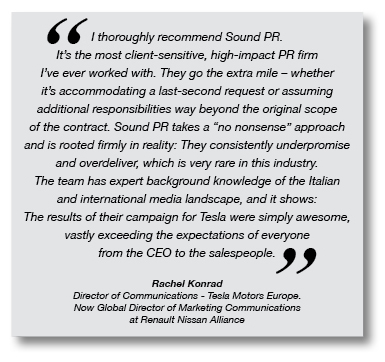 1. Watch out! – Be sure your attention toward the client keep being high. Don't just invest your time in the initial customer relation unless you don't want let your clients down and make them want to look around for a more trustful partner;
2. Surprise and delight – Anticipating your clients needs, overcoming their expectations is not that difficult as long as you know what they are. The first step to get a better customer retention is to set client expectations in advance. However, since they can change throughout a business relationship it is important that you keep in touch with your clients as often as you can;
3. Care for! – Caring for clients doesn't go without saying. A lot of companies fail to do that properly. Managing a client means, above all, dealing with people. Getting to know your clients through increased engagement is a perfect way to make relationships easier. Don't miss to give your clients a quick courtesy call, now and then. Want you create barriers to entry for your competitors? Take care of Your customers, before someone else does!
4. Build trust – Become your customers' trusted advisor, share value with them. Be ready to give your opinion when asked. Don't be stingy in providing your clients with all the needed consultancy; go beyond the bare minimum your contracts entail. Make sure that your clients recognize you as an integral part of their business success;
5. Over deliver – Under promise and over deliver rather than the opposite. Let your clients know that you are making the extra effort to get them excited about your work. As a service business, you have countless opportunities to "woo" your clients and go beyond the minimum;
6. Create a customer service culture – Share your vision with your staff and make sure your professionals are on the same page as you. Spreading and nurturing a customer service culture inside your company is an insurance policy for keeping your business healthy and safe;
7. Reciprocity – Treat your customers the way you yourself would like to be treated if you were the customer. Try to see things from the customer's own perspective. Be the first to give something. Give loyalty to get loyalty;
But remember, that's not just a CRM tactic but rather an attitude that needs to permeate the very core of your business. If you're not sincere, customers will catch you straight away, and it will backfire.
Autore: Alessandra Malvermi, Managing Partner at Sound Public Relations