2016 Trends: Snapchat to outdo Whatsapp and Facebook…
In the social world you should never think about and look back at the past, the watchword is future, and the Net is always looking for the "Next big thing". To satisfy this curiosity WayUp's, American news website, has carried out a research among college students, the part of the population most responsive to innovation.
Inside the American college campuses were born the best (and more profitable) applications, like Facebook and Twitter. We can take this, therefore, as our starting point to discover the news of 2016.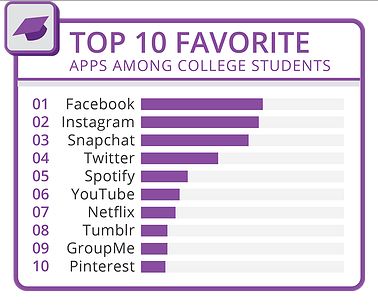 Facebook remains the most popular app, but its dominance seems downhill: its approval rating has fallen by 4% compared to the same survey carried out in 2014. Instagram – the social network based on visual contents, which is expected to become the most used social network in 2016 – follow closely behind.
Zuckerberg doesn't need to worry about the success of Instagram since he had wisely acquired this app in 2012 for $ 1 billion.
[inlinetweet prefix="null" tweeter="null" suffix="null"]However, the real revolution is all about the messaging world. Snapchat, indeed, is  the undisputed leader among the "communication app".[/inlinetweet] This messaging service , which is very successful in the U.S., allows to send text messages, photos and videos like the similar Whatsapp (fourth in this placement), but adds a really interesting feature: the possibility of choosing how long you want your recipient to view your snap for.
This application is still not so widespread in Europe, but it is easy to predict that the 2016 will be the year of Snapchat. Services like Snapchat and Instagram, whose popularity is growing rapidly , are a breeding ground for marketers and for the most creative PR agencies.  Instagram especially, with its high number of users (150 million per month), stands more and more as a powerful communication tool for companies. Some brands think it takes second fiddle to Facebook and Twitter. However, the social network based on photo and videos allows you to drive the message home to the best and to create a special engagement, even thanks to the use of hashtags, tags and the integration with Facebook.
Snapchat requires a more strategic approach and is particularly suitable to promote behind-the-scenes contents as well as reward the audiences with exclusive contents, even if they are not permanent.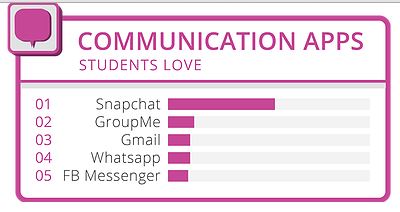 [inlinetweet prefix="null" tweeter="null" suffix="null"]Tools like Instagram and Snapchat are increasingly taking central stage in digital PR and influencer marketing. [/inlinetweet]It's up to communicators to find more effective and creative ways to make the most of the potential of these social channels to serve the business. The important thing is to take a professional approach and not leave anything to chance. Improvisation never pays. Social networks are evolving at a dizzying pace and the challenge for brands is to remain relevant in the eyes of their audiences over the long term. To do this you need skills and strategy.